Bed bugs are a homeowner's nightmare, and Atlanta is no exception to these pesky pests.
These tiny, blood-sucking insects are notorious for invading homes and causing discomfort.
In this article, we will explore the ten signs that may indicate a bed bug infestation in Atlanta.
What are Bed Bugs?
Before delving into the signs of a bed bug infestation, it's essential to understand what bed bugs are.
Bed bugs (scientifically known as Cimex lectularius) are small, flat, reddish-brown insects that feed on the blood of humans and animals.
They are nocturnal creatures that hide in cracks and crevices during the day and come out to provide at night.
Signs of a Bed Bug Infestation
Unexplained Bites
One of the most common signs of a bed bug infestation is waking up with unexplained, itchy, red welts on your body.
Bed bugs are attracted to the carbon dioxide you exhale while sleeping, and they bite to feed on your blood.
Blood Stains on Sheets
The act of bed bugs feeding often leads to bloodstains on your bedsheets.
These stains are usually minor, rust-colored, and may be found on your bedding or pajamas.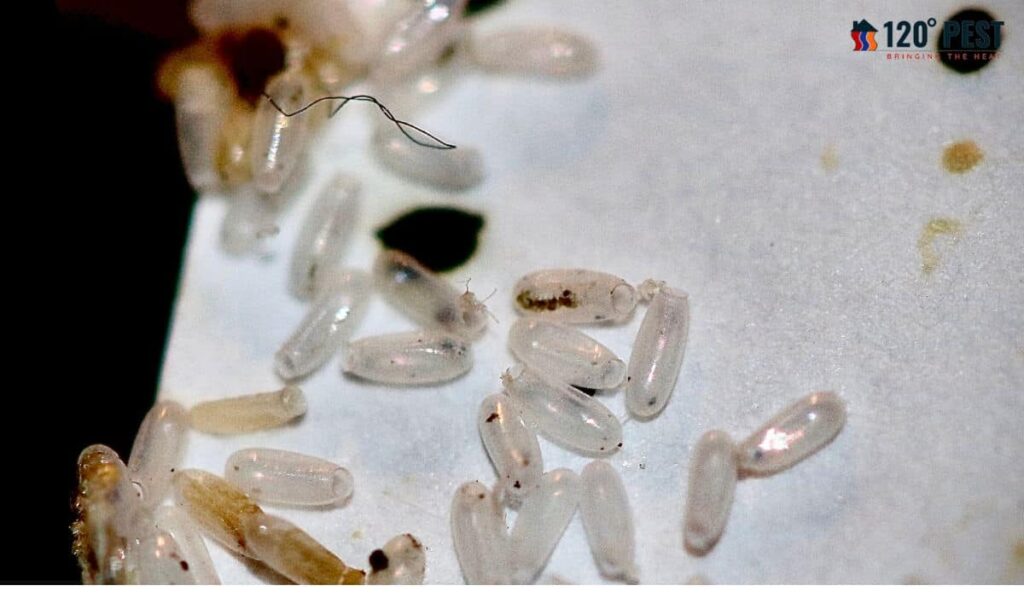 Dark Spots on Bedding
Bed bugs leave behind dark, ink-like spots on your bedding.
These spots result from bed bug excrement and are often found in clusters.
Musty Odor
A distinctive musty odor may be present in a room with a bed bug infestation.
It's often described as sweet and unpleasant, indicating a significant bed bug presence.
Bed Bug Exoskeletons
As bed bugs grow, they shed their exoskeletons.
You may find these translucent shells in the seams of your mattress or near their hiding spots.
Visible Bed Bugs
If you are unlucky, you might spot actual bed bugs in your home.
They are about the size of an apple seed and have a flat, oval shape.
Bed bugs are reddish-brown and turn darker after feeding.
Small Reddish-Brown Bugs
Nymphs, young bed bugs, are smaller and lighter in color than adults.
They can also be a sign of an infestation.
Fecal Smears on Walls and Furniture
Bed bugs leave fecal smears that resemble tiny black or brown dots.
These smears can be found on walls, furniture, and other surfaces near their hiding places.
Hiding Spots
Bed bugs are skilled at hiding in tiny crevices and cracks.
Look for them in seams of mattresses, box springs, and furniture, as well as behind baseboards and electrical outlets.
Bed Bug Eggs
Bed bugs lay tiny, white, oval-shaped eggs in clusters.
These eggs are often found in the same hiding spots as adult bed bugs.
Where Bed Bugs Hide in Atlanta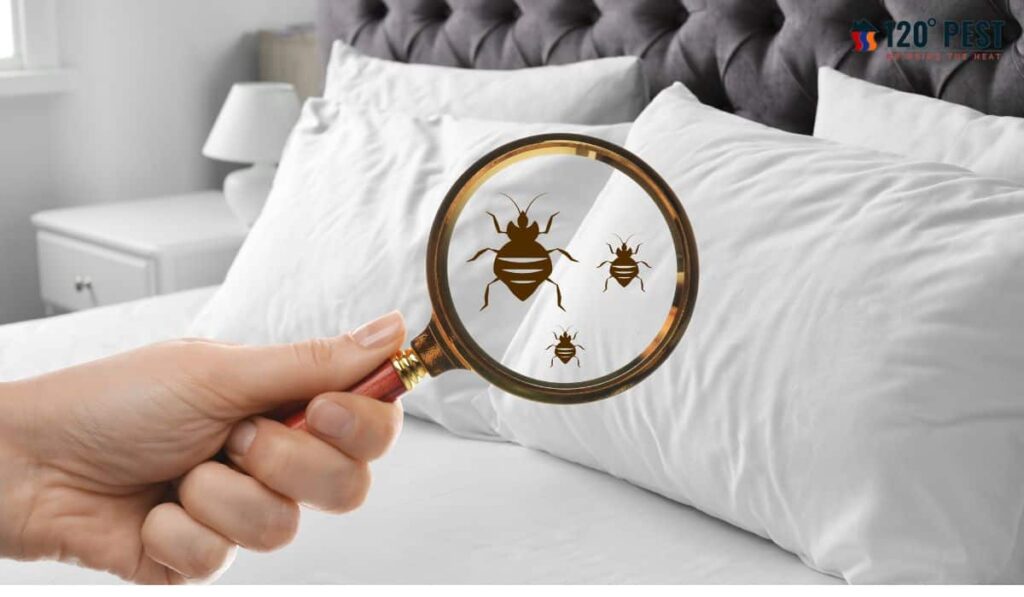 In Atlanta, bed bugs can be found in various places, including homes, hotels, dormitories, and public transportation.
They are skilled hitchhikers, making it easy to spread from one place to another.
The Impact of a Bed Bug Infestation
A bed bug infestation can have several negative consequences, including physical discomfort, emotional distress, and financial costs.
It's crucial to address the issue promptly.
Preventing Bed Bugs in Atlanta
Prevention is vital when it comes to bed bugs.
To avoid an infestation, follow these steps: inspect second hand furniture, reduce clutter, and be cautious when traveling.
How to Get Rid of Bed Bugs
If you suspect a bed bug infestation, you'll want to eliminate them promptly.
DIY methods include washing, vacuuming, and using bed bug encasements, while professional extermination services are also available.
DIY vs. Professional Extermination
Weigh the pros and cons of DIY and professional extermination to decide which approach is right for you.
Bed Bug Infestations in Atlanta: Statistics
Explore the prevalence of bed bug infestations in Atlanta based on recent data and reports.
Conclusion
In Atlanta, a bed bug infestation can be a significant nuisance, but being aware of the signs and taking prompt action can make a substantial difference.
If you suspect bed bugs in your home, don't hesitate to address the issue.
Get a professional inspection and take appropriate measures to eliminate these unwelcome guests.
FAQs
Are bed bugs a common problem in Atlanta?
Yes, bed bugs are a common issue in Atlanta. The city's high population density and frequent travel contribute to the spread of bed bug infestations. Vigilance and preventive measures are essential for residents and travelers.
Can I get rid of bed bugs on my own?
While it is possible to address a minor bed bug issue using DIY methods, a severe infestation is best handled by professional exterminators. DIY methods may not eliminate the problem, and professional services are often more effective.
How do I prevent bed bugs when traveling?
To prevent bed bugs while traveling:
Inspect your hotel room for signs of infestation, such as dark spots on bedding and mattress seams.
Keep luggage off the floor and use luggage racks.
When you return home, wash and dry your clothes on high heat to kill potential hitchhikers.
What are the health risks associated with bed bug infestations?
Bed bugs are not known to transmit diseases, but their bites can cause itching, redness, and discomfort. Excessive scratching may lead to secondary skin infections. Additionally, the emotional stress and anxiety caused by a bed bug infestation can impact mental well-being.
How can I find a reliable pest control service in Atlanta?
To find a reliable pest control service in Atlanta, consider asking for recommendations from friends, family, or neighbors who have dealt with similar issues. You can also check online reviews, verify licenses and certifications, and request quotes from multiple providers to ensure you choose a reputable and effective service.